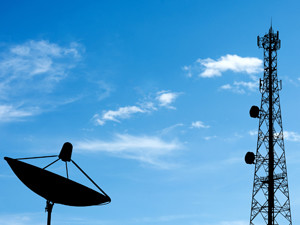 Best Internet Service Provider Philippines
A business must have the best internet broadband services in order to compete against a growing and ever-changing world wide web. Not only do you need internet in the Philippines for your business, but you also need the most reliable internet provider so your clients and employees can be confident doing online transactions. We can assist in helping you to find and install the best internet connection in the Philippines. whether you choose cable, fiber optic internet, or satellite internet services in Philippines.
Fiber Optic Internet Providers Philippines
In the past, cable internet services used to be the most reliable way to manage online data and give access to software services and apps. But fiber optic internet has evolved to better, as well as the satellite internet services from one of the best internet solutions in Philippines.
Ultra-high-speed internet is for businesses and companies that require higher speed, larger quantities of data, and other software access options. Here at iConnect Technologies, we can assist your business with finding the most reliable internet service provider in the Philippines, as well as installation of fiber optic wiring, hardware and software, and future maintenance and updates of your fiber optic system.
Fiber optics differs from cable in that it can provide for businesses that have a higher demand for storage of data, speed, and reliability. Data can be sent at a faster pace over long distances by using the fiber optic internet service.
Fiber optics is becoming a popular solution for building upgrades and new home and business developments. Replacing old cabling with fiber optics is a lot simpler than replacing old copper cable systems.
Fiber optics has been proven to be more reliable than traditional cabling systems. Please contact iConnect Technologies, an internet provider in the Philippines, for assistance in choosing your new best internet Solution in the Philippines.
Satellite Internet Providers Philippines
If your business has outgrown cable internet service, and fiber optics aren't convenient for location installation, your next best solution is satellite internet. If you're searching for wireless internet in the Philippines, this is your best solution. Instead, internet access is provided through a communications satellite that orbits the Earth.
The satellite internet service provider is now offering high data speeds that are quickly catching up to cabled or fiber optics services. Our company can assist you in finding the global satellite internet location that will be right for you.
Satellite internet service providers are also a solution for areas of the world where other types of internet services aren't available, or would be too costly for installation, or when a building owner you are leasing from won't approve the installation. There are different providers, so we can assist your business with the best list of internet providers in the Philippines, then narrow it down from there.
If you're searching for Philippine satellite internet services, all you require is the installation of a satellite dish that has an unobstructed view of the southern sky, unlike how fiber optics and cable internet require extensive building installation.
Another benefit of satellite service is that multiple computers or devices can be connected to the satellite without affecting speed or reliability, which is what happens with traditional cabling.
Fastest Internet Provider in the Philippines
If your business is a new start-up then please contact us for more information on how to get ISP Philippines set up, and installation of the best wifi in the Philippines. We can assist you in finding the best top internet providers in the Philippines, and if you need other services.
We can also help you with the best mobile internet provider in the Philippines or DSL internet providers in the Philippines too. Once your business has the best internet service, you'll be able to focus on the other aspects of your business, to help you to thrive, grow, and make good profits!
What is the best internet provider in the Philippines?
We're here to help you answer that question and more. Quality internet services are required for your business to stand out. We provide fair pricing and quality service, with the experience and knowledge to help you choose the best internet services for your business needs.
If your business requires internet services but you're uncertain where to start, please contact us here at iConnect Technologies and we'd be happy to set up an appointment to assist you with finding a good internet provider Philippines solution.