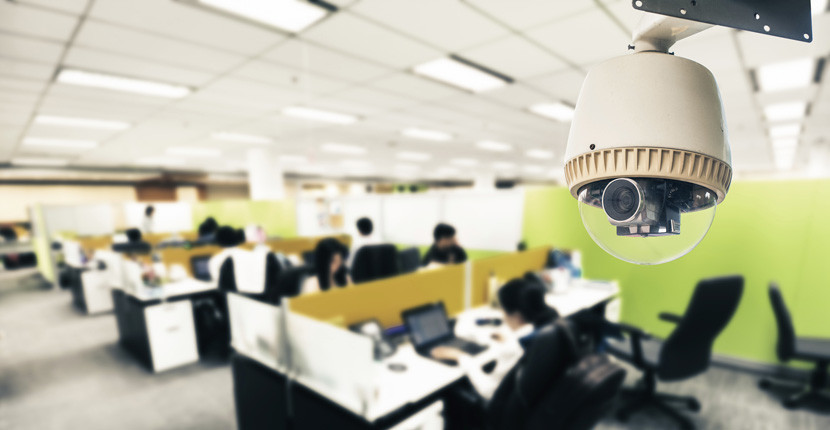 iConnect Technologies offers affordable, reliable, and user-friendly security cameras to protect your business or office with HD (High Definition) security cameras.
Security Cameras For Business
Security cameras have multiple functions in a business setting that can aid in the monitoring and management of your business. They can record criminal activities such as break-ins or burglaries of equipment so that digital footage can be shown to the authorities.
Use oF Security Cameras
Security cameras can be used to monitor staff activities on your business premises, thereby increasing staff productivity. Security cameras can be placed at entries and exits into the building. A well-placed security system can prevent employee theft or customer shoplifting.
CCTV Cameras Solution For Business
Digital cameras and surveillance cameras will help a business to increase valued customer service, as a staff is held accountable for their actions. Unscrupulous customers will be aware that the business is being monitored, and be discouraged from theft. Since shrinkage will reduce, insurance expenses will reduce as well. Fraudulent insurance claims will also decrease as well.
Video monitoring will increase the safety of your business enterprise, protecting customer and employee safety in the process. CCTV solutions will also protect your business after hours if you have employees working late at night. Contact Us For More information
iConnect Technologies provides a wide range of surveillance systems, including cameras, that can ease worries and provide peace of mind. Surveillance cameras and video monitoring will enable management to manage their business, as problems can be efficiently evaluated and solved more efficiently.
The security cameras solutions provided by iConnect Technologies include:
H.265 Megapixel Network Cameras

Analog Cameras

4K Technological NVRs

CVI/TVI/AHD Cameras

PTZ Cameras

Video Recorder
Security camera solutions have a wide range of functions, including the ability to record activity in a business based on motion, with added date stamps. Past historical data is easily retrieved on demand.
Operational smartphone and computer applications will allow the user to view live-streaming camera images directly in real time. Security cameras solutions will provide 24 hours seven-days-a-week remote access to your security system, from anywhere in the world.
Today's current security camera technology records images onto a DVR (digital video recorder), which records directly onto a computer hard drive. This digital data provides complete control to the security system manager as it can be played back at any time, remotely viewed, and deleted when no longer needed.
iConnect Technologies will assess your security needs, and provide a security solutions report. Picture quality can vary, and the higher the resolution, the more storage space is required.
The latest security systems are capable of having recordings adjusted, based on daily needs. Higher picture quality may be required during regular business hours, while a lower quality is suitable for evenings.
iConnect Technologies will evaluate the best security equipment vendors for your firm, make recommendations, and provide acquisition and installation of equipment, as well as maintenance and repair of all security systems.
For the best in security camera solutions please contact iConnect Technologies Inc. for all of your business security camera needs.