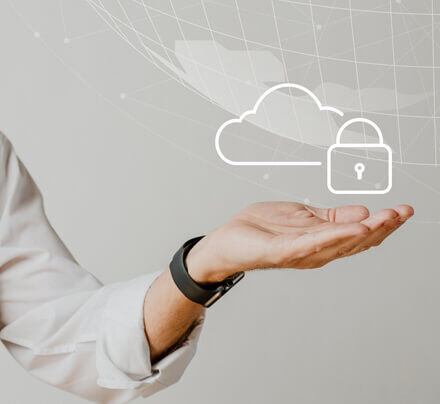 Cloud backup services have become extremely popular these days. These solutions make use of some of the best forms of technology in order to ensure that your data remains protected at all times. These services are also able to reduce cost and free up resources. This is going to provide your organization with massive success. These services are also highly reliable and can easily be managed with minimum effort.So, let us look at the top 10 benefits of opting for cloud backup services:
Easy accessibility: This is undoubtedly one of the major benefits of cloud backup services. Most cloud services come with an easy-to-use interface which makes it really easy for you to access the data. You will also be able to upload the data without facing any kind of problem at all.
No new equipment required: Cloud backup services are compatible with a wide range of technology and devices. So, you do not require any new infrastructure. Your existing infrastructure can be enough for taking cloud backup of your data.
Minimum management is required: You do not have to dedicate a number of resources for managing cloud backups. The operation can be carried out with little or no maintenance at all. You will also be able to manage the data easily across multiple interfaces.
High level of data redundancy: This is one of the major benefits of cloud backup. It offers extraordinary data redundancy. You can always remain assured of the fact that your data is being replicated across multiple platforms. So, if anything happens to the original data, you can easily restore it from the backup.
Improved security: Cloud backups are stored in secure facilities that are protected with passwords, scanners, and a lot more. So, you can be assured of the fact that your data will remain completely safe. You can also take additional effort to offer better security to the data.
Affordable services: This is yet another reason why the services are so frequently opted for. Cloud backup services are quite affordable. You will not have to spend a huge amount of money in securing your data. Your work will be done at a minimum cost.
Better availability of data: The data is available almost all the time. So, no matter when you require the data and from what device, the data will be presented before you. This is going to make life really easy for you.
Better performance: When you see that your data is available to you at all times, it is definitely going to enhance your performance to a great level. You will be able to carry out all your business tasks in an easy and hassle-free way. This is going to give your business a lot of success.
Smooth data synchronization: The same data is synchronized across various platforms. This gives you greater flexibility over your data. You can access the data from anywhere, and there will be no such trouble at all.
Easy file sharing: The files can be shared across multiple devices quickly and easily. This is something really beneficial for you. You will be able to enjoy doing your work and the time taken is also going to be reduced.
And these are some of the major advantages of cloud backup services. To know more about cloud backup services, you may contact us.