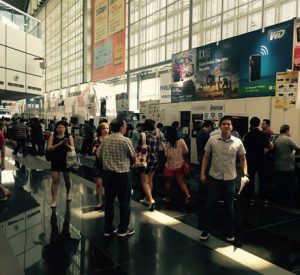 iConnect Technologies works with various business partners, to explore further collaborations and wider business horizons. Partnering with established and internationally acclaimed software and hardware vendors has helped us gain recognition in both our local and international environments. Our valuable partners contribute by helping us to grow from mediocrity to an exceptional IT service provider. As our collaboration allows us to thrive, bringing our goals soaring, we both benefit from a mutually supportive business process.
Trust is a big part of doing business. When working with business partners, you want to ensure that both sides of the pie get a fair deal. When bringing in a new player, trust can be an issue. How do you trust signing on a new person, so they can share their experiences? iConnect Technologies is confident that you'll earn our trust, through our 7 years in the IT business. We have an excellent reputation in the business community. Let us earn your trust by demonstrating how we can use our expertise to streamline your IT department with products from one of our IT partners. iConnect Technologies will listen, learn, and follow through on our commitments.
Yes, you can find an IT specialist in your best friend's basement suite, but you want someone who has years of expertise in the IT business. You need an IT partner who not only knows how to do a productive installation, but can do it right. It's better to take the time installing partner products, than to do a fast installation and have to trouble shoot later. Plus, we're committed to providing the best partner products for your needs, rather than cutting corners by supplying cheaply made materials, which could quickly short out.
iConnect Technologies knows who to trust in the IT world. We value the trust and credibility that our IT Partners can provide. Let us handle your introduction to the IT world and our vast range of products and services, rather than having to wade through endless IT solutions that could be wrong for your business.
iConnect Technologies keeps up-to-date with the latest IT Partner solutions. As the future unfolds, we keep in touch through our IT contacts, and constantly network with our business peers. By remaining in constant touch with the ever-changing business world, allows us to adapt and grow with the constant technological changes happening in the IT world today.
If you have a great idea for a business, but are not sure how you're going to source your IT equipment, iConnect Technologies has the expertise. We'll consult with you, to help you decide on the best hardware and software for your firm. We'll source the equipment from our IT partners, so you won't have to jump through hoops to find every piece of equipment you need. If you have the vision, we can help make your ideas come to fruition. Don't let the intricacies of IT puzzle you.
If you're curious about our IT Partners, please give us a call, so we can help you maintain the growth of your company.