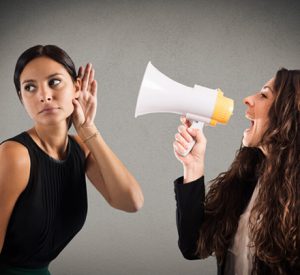 iConnect Technologies has partnered with several other companies to bring you the latest tech solutions for your business. Yeastar has a range of S-Series VoIP PBX paging devices that are both simple to use and cost effective. If your business has outgrown your last paging application, take a closer look at the Yeastar SIP paging application solutions.
A paging system can serve many purposes in a business. It can provide overhead paging in a large office or location where general announcements need to be made. Immediate mass paging or event notifications can be simpler than email or telephone calls. You may also use it to give access to entrance locations.
How Yeastar S-Series VoIP PBX Work
The Yeastar S-Series VoIP PBX system also integrates with paging devices and is a cost-effective way for you to create SIP paging solutions that are based on IP technology. For this example, the Yeastar S-Series VoIP PBX works as a SIP server for paging devices to register, while the paging system takes control of all paging management.
Yeastar S-Series VoIP PBX works by providing SIP accounts for each of the devices. These include SIP Paging Server, SIP Paging Adapter, SIP Intercom, SIP Paging Amplifier, and SIP Speaker. Each of these systems will register as one of the S-Series' extensions.
Other systems are also compatible with the S-Series. IP Phones and softphones of the S-Series can all work with the paging devices, whether you wish to do individual paging or use the intercom.
The Yeastar S-Series VoIP PBX will work perfectly with all your paging devices currently in use.
If you're hoping to achieve specific objectives, the Yeastar S-Series VoIP PBX will assist you in fulfilling four main technological objectives.
It will help provide communication with indoor or outdoor intercom systems by dialing the pertinent extension numbers.

The system can still do individual paging by dialing the extension numbers to the endpoint.

It can page different paging groups according to the zone number listed in the SIP Paging Server.

It will also provide a night ringer extension with a ring group in PBX.
The S-Series is contained within stackable and sleek rectangular black boxes. They are designed to be easy to install, simple to manage, and have been built to perform. Installation time is minimal with their auto-detect and plug-and-play capabilities.
These devices are also easy to configure and can be controlled and updated through your business's phone system with its intuitive and graphic user interface. It has a simple point-and-click configuration with the online Configuration Panel. This is a reliable system that you can trust.
If you're interested in learning further about how Yeastar can provide a simple way to build a SIP paging solution for announcements or a paging system for your office or business that is both cost-effective but reliable, please contact iConnect Technologies for further information on the Yeastar S-Series VoIP PBX line.