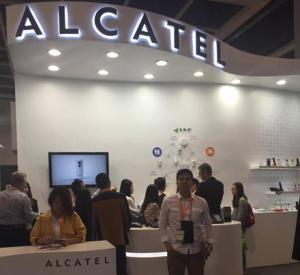 iConnect Technologies is always excited to work with new partners, providing a wide range of technological equipment to our small business and corporate clients. We're pleased to announce our latest partnership with Alcatel. This company offers a wide range of analog, VoIP, and conference telephone systems for both home and office.
What are Alcatel Phones?
The Alcatel Home and Business Phones company offers the latest communication equipment for home or business. They support the analog format, as well as the latest VoIP solutions.
All phones and monitoring products have been developed, designed, and marketed by Atlinks, which has the exclusive global license for the Alcatel brand. Their products are utilized by telecom operators, consumers, retail sales networks, and professional businesses in the Philippines and around the world today.
Latest Alcatel Products
Alcatel products are designed with only the latest technology, and the brand Alcatel succeeds in having an excellent reputation in the marketplace today.
Three main types of products provided by Alcatel include the following:
Analog Telephones: Corded analog telephones range from compact handsets for the home, to fully featured solutions for the office. Telephones are available in white or black colors, depending on the model. Telephones may offer LED alerts, redialing, volume controls, headset connectivity, screens, and memory.
VoIP Telephones: VoIP telephones are available in compact wireless options, or fully featured corded telephones. They may have small or large screens, gigabyte storage capabilities, address memory, redial, and connectivity. They may also be paired with wireless phones and headsets. These telephones can be easily integrated into your current telephone system.
Telephone Conference Systems: Two main telephone conference systems are offered by Alcatel: The Alcatel Conference 1500, and the Alcatel Conference 1800. These conference solutions are available in a black "T-shaped" design, complete with an LED screen, telephone features, and large crystal-clear speakers.
The Alcatel Conference 1500 is a junior conference solution with two detachable microphones and a remote control. The microphones will maximize smaller to medium conference room coverage.
The Alcatel Conference 1800 is for larger conference rooms and has four detachable DECT microphones and a remote control. This conferencing solution is suitable for conferences of fifteen attendees or less. This audio conference phone is built with DNR—Dynamic Noise Reduction—which will eliminate exterior sounds to enable clearer sound.
Authorized Dealer of Alcatel Business Phone Philippines
iConnect Technologies offers this new line of products to its clients. We can analyze your business and provide recommendations on the best telephone products to suit your needs. We provide free quotes, can implement your new technology, and provide assistance in keeping it maintained.
iConnect Technologies also offers a wide variety of IT services, Cloud solutions, web hosting, and managed support. We are partnered with a wide range of equipment providers, from security cameras and security solutions to wireless infrastructure, VoIP, data recovery, and backup solutions.
If you're interested in learning more about Alcatel Business Phones, such as Analog, VoIP, or Conference Solutions, please fill out our online Contact Form, or give us a call today at (032) 324-0024.