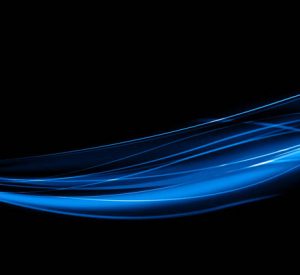 iConnect Technologies is an award-winning supplier of the latest IT technology to businesses located in the Philippines. They not only believe in providing the best that technology has to offer, but also to offer competent, effective installation, and maintenance skills. They are pleased to announce that they are one of the leading suppliers of the HD Flow Wireless Multimedia Kit.
This wireless multimedia kit connects an entertainment system to a variety of monitors located throughout business or home. This system works through a WiFI signal and eliminates the need to purchase separate PVRs, DVD players, Blueray players, and more.
The Wireless Multmedia Kit provides entertainment or conferencing to wherever you wish in a building, without the need for multiple cables. It eliminates the need to purchase additional equipment, providing an economical solution to placing televisions outdoors, on the balcony or kitchen, above the fireplace, in bars and restaurants, and in conference rooms. The use of the Multimedia Kit will also prevent unsightly installation, eliminating the need to drill holes into walls for cable and cord placement, or in regions where it would be impossible.
Installation is a fairly simple process for the HDFlow Wireless Multimedia Kit, beginning with setting up the wireless router, and connecting the main television to it. Hardware is small and compact. Other equipment is installed on each television that needs to be part of the connection. This is a simple plug and play setup, without the need for a computer or driver setup, though a USB port can be used for firmware updates. The IR controls will be able to automatically source the location of all devices.
The HDFlow provides simply troubleshooting. Generally all that is required is a reset and a checking of the cord connections. There will never be any intrusive destruction of trying to find wiring within the walls. And at any point, you can contact iConnect Technologies to trouble shoot any issues.
Other great features of the HDFlow Wireless Multimedia Kit include a faster transmission rate at full high definition 1080 pixels, and 60 hertz signal flow. The range will run to 131 feet and never loose the signal or experience any blurring or lessening of the quality of the picture. There are two different communication channels available.
There is the ability to broadcast up to four different wireless HD receivers, through an additional purchase. Viewers have the ability to watch real-time live streaming video, without any delays thanks to an online bitrate calculating tool. The signal can be sent through walls, floors, and ceilings, to reach every corner of the building.
The Multimedia Kit has built-in security, so no eavesdroppers will be able to connect in, and will also resist interference from any exterior router signals.
A remote control will allow the user to easily switch between any television on the network.
Please visit iConnect Technologies to learn more about how the HDFlow Wireless Multimedia Kit can improve the entertainment, training, and videoconferencing needs of your business.