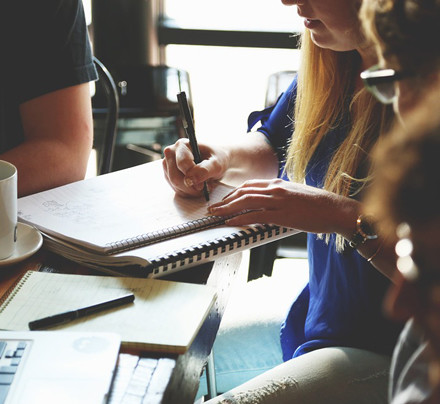 Many businesses find that outsourcing their IT department needs can be the most effective and affordable way to run their company. Choosing IT vendor partners means that your company always has access to the latest and best technology, without having to make a vast investment in IT infrastructure. But some companies have difficulties in choosing the right IT vendor partners.
Tips To Choose The Right IT Vendor
Here are a few tips to help you choose the right IT vendor partners.
Identify company needs. First document what exactly your company needs and get it onto paper. You may need to liaise with other departments to discover your requirements. This will help you to compare your notes with your potential vendors. If they don't match, it will assist you in moving onto the next vendor.
Identify IT vendor sources. Your next step is to gather together a list of vendor companies to contact. From here, you'll identify the best ones who can supply the technology that you need to run your business. You'll need to include their contact information, including full company names, phone numbers, email addresses, and contact names.
Initiate contact. Next, you'll contact each vendor and book an appointment to have them visit your business or site. Set aside enough time to meet with each one individually. Ideally, you want to select as many as possible. This is the point where you may even eliminate some vendors, due to non-response or after having basic questions answered.
Narrow down your options. After your vendor meetings, you'll have discovered which are right for your company. Some vendors work better with specific types of companies – small, medium, large, or corporate. You'll be searching for a vendor that not only meets your needs, but their prices align with your budget. They should also be a vendor that you can work with over the long term.
Make your best selection. You may need to bring your vendors in again to discuss the final offering. This is when you may have to fine tune your needs and make adjustments. It's that time to choose the best vendor, the one who can provide the best service and a good price. During this stage they'll provide you with documentation so you can review all the information and decide who is the best one. Once you've made your choice, you'll let them know. You can then proceed with the installation and work through any problems. Finally, you can work on training your staff in the use of your new software, hardware, or Cloud-based system.
iConnect Technologies has been assisting companies with choosing the right IT vendor partners for over 10 years now. We'd be happy to assist you in making your choices. Instead of working with several companies, you'll only need to work with one – us – iConnect Technologies. We can streamline the process of choosing the best technology for your company, installation, maintenance, and future upgrades. Please give us a call today to learn more.